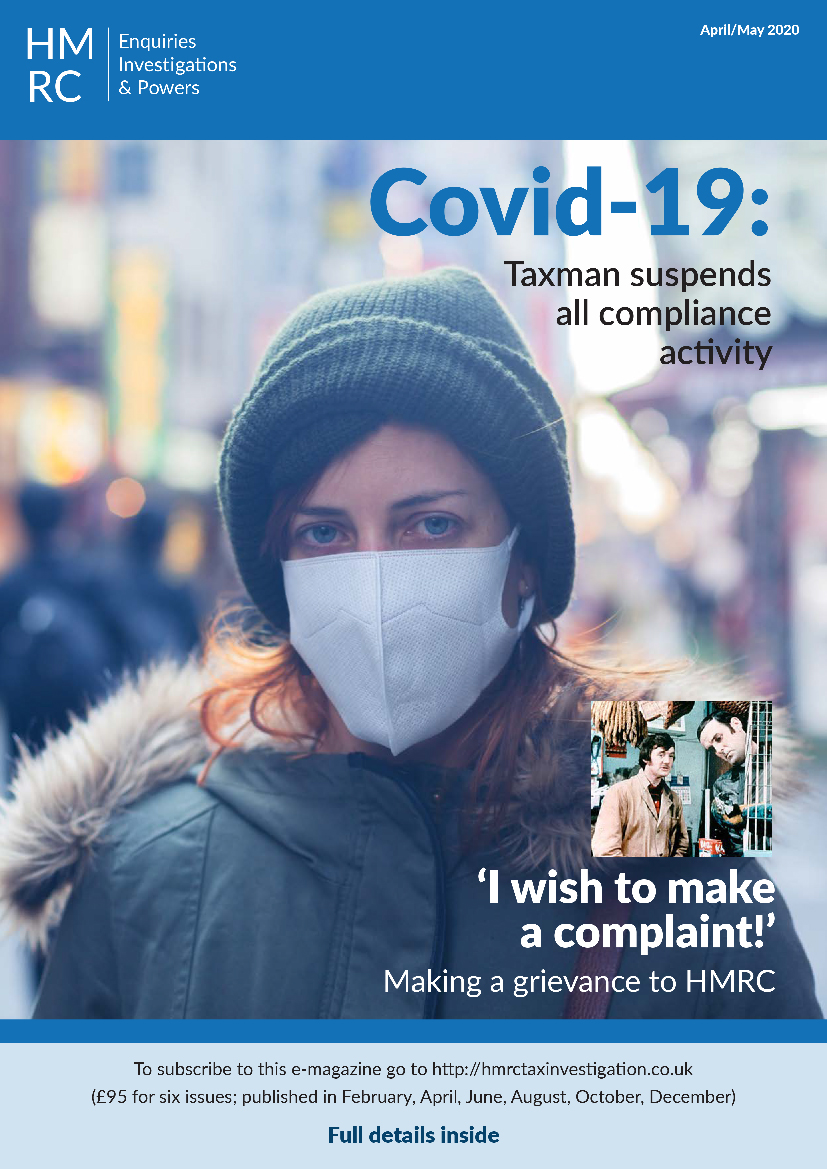 The
Magazine
This e-magazine is the only publication aimed specifically at professionals involved in HMRC enquiry and investigation work, ranging from accountancy practices with clients under enquiry to specialists in HMRC criminal investigations into tax evasion. Contributors include investigations specialists from many of the leading practices, and from HMRC where appropriate.

If you would like to contribute to the magazine then contact us at info@hmrctaxinvestigation.co.uk
What's
Inside
Inside the current edition of HMRC: Enquiries, Investigations & Powers:

Tax investigations and the Covid-19 pandemic

I wish to register a complaint!

Tax evasion: are your bases covered?

HMRC wins Eamonn Holmes IR 35 case

So what is the taxman trying to hide?

What makes a good witness in a tax hearing.

Case updates: latest wins for HMRC

Middlesbrough FC loses minimum wage fight
How did these cases ever get to Tribunal?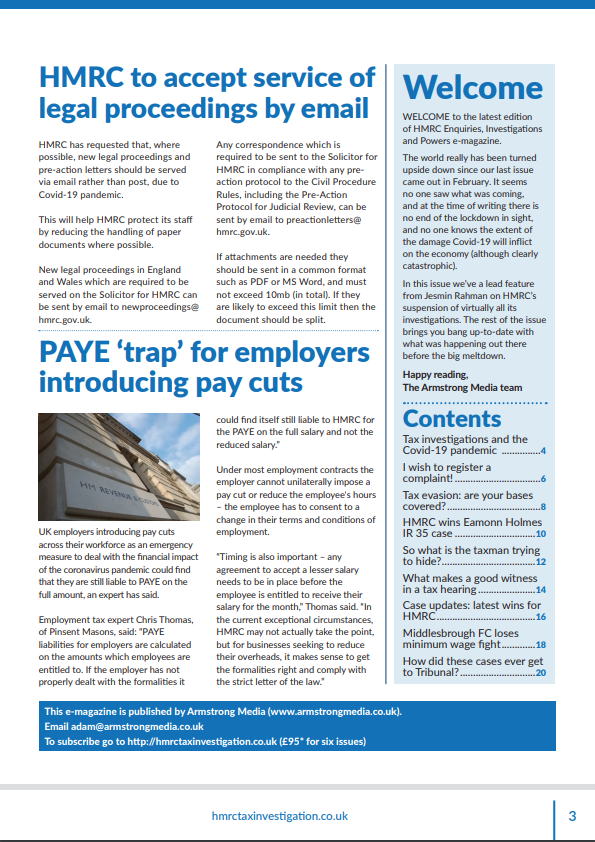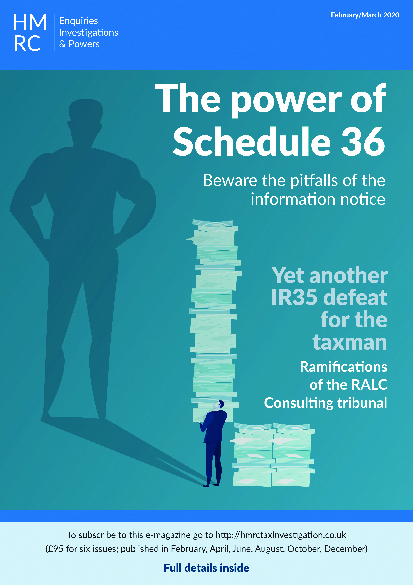 Subscribe
Today
To access the current and past issues of HMRC Enquiries, Investigations and Powers a subscription is required. This subscription includes access via the website to previous and forthcoming issues, full access to featured articles, as well as, email notifications when the latest newsletter is released.