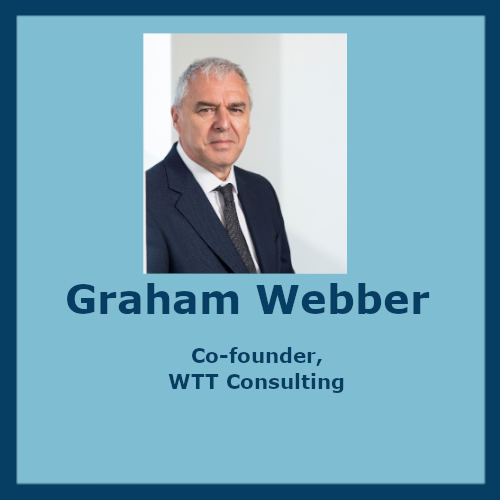 Graham co-founded WTT Consulting in 2015 in order to bring to bear many years of experience in corporate, personal and international tax planning and investigation to a population that was in need of high-quality and, crucially, unbiased advice. Having initially joined the 'Inland Revenue' in 1976 before moving into small practices, most with niche client sets, he joined Barclays in 1987. The experience there in various units of an international bank was valuable and later reinforced by seven years at Royal Bank of Scotland dealing with big ticket leasing and very large corporate clients.
In 2007 he went to Future Capital Partners with a brief to help that business diversify from the film financing business it was associated with. This led to a long-term involvement in renewable fuels as well as restructuring of some historic transactions.
In 2014, he was briefly at a firm looking to help clients who were suffering from HMRC's belated but hostile approach to tax avoidance before deciding that the contracting sector was in need of assistance. With the aid of a then unique (and since copied) fee model, he has been assisting contractors resist HMRC's approach to their situation and has developed and deployed technical and practical defences to not only tax but many other practical and legal issues freelancers face.
Regularly called upon for press comment and analysis, he has also appeared before a House of Lords Committee as well as contributing to many Parliamentary calls for evidence. Winner of both Best Forum Adviser and Best Form Personality from Contractor UK and short listed by industry publications for his articles, he remains committed to bringing the best possible advice to his client group.